A complete Open Evening Solution
for only £3,995.00 plus VAT
Available on a strictly first-come-first served basis
Featuring 3 short films
about your school
Featuring 3
short films about your school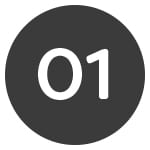 Headteacher's Welcome - Preview
Outlining the school's 
vision and values.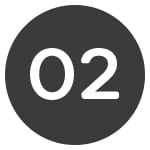 Virtual Video Tour - Preview
Meet key staff and pupils in up to 10 faculty areas, capturing the essence of school life.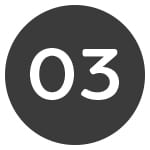 Parent's Q&A - Preview
A selection of FAQ's from parents,
answered by staff.
Want to find out more about our Online Open Evenings?
Includes a one page micro-website to promote your event
Single page micro-website
Personalised in your school colours

Includes hosting for one year
Single page micro-website
Personalised in your school colours
Includes hosting for one year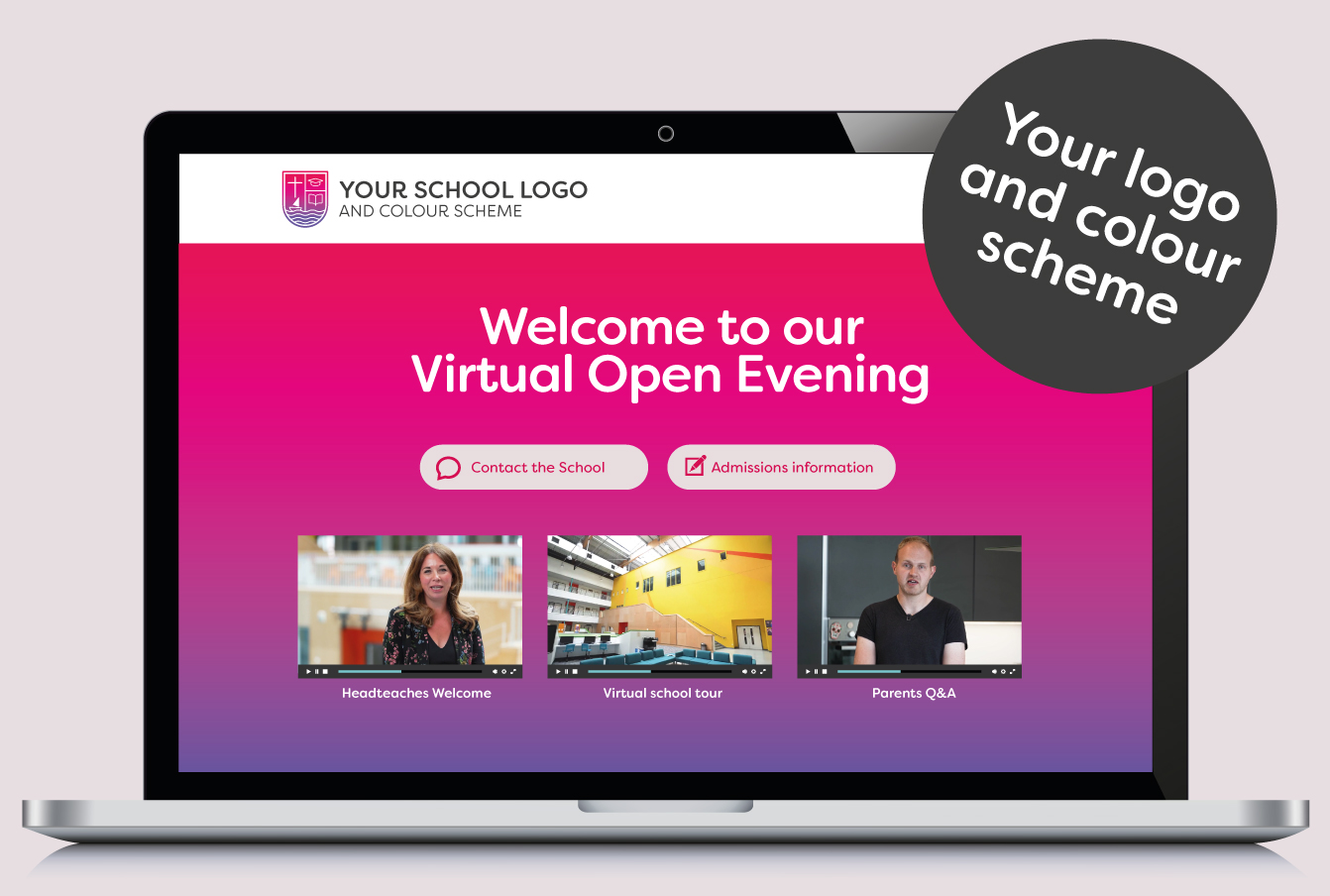 If you have any
further questions please contact us:
How do we put together a script for the films?
We will talk you through our simple process on a Zoom conference call. We can even provide a template to help you assemble your script.
How long does the filming take?
We usually arrive before 9am and film until around 4pm on the same day. The more prepared you are, the quicker the process tends to be.
Do I need to provide anything?
We will bring everything required for capturing your films on the filming day. There will be two operatives that will need access to a small centrally located room for their equipment and you will need to obtain parental /guardian permissions from students and teachers that appear in the films in advance. Doors should be unlocked and any rooms and props should be prepared in advance.
Some of the rooms are untidy does this matter?
It depends on which parts of the school you want us to film. If you are having maintenance work done, don't worry, we can capture tightly framed shots that focus on the students and staff and avoid too much background.
How many people do we need?
Ideally we need about 4-8 students, the Headteacher and other key staff. For example, Head of Transition, Form Tutor and Pastoral Lead. We also need 2 parents for the parent's FAQ's film. If you are struggling to recruit enough participants – don't worry we can work with smaller numbers of participants if necessary.
Do I need to provide catering for the crew?
No, we will bring lunch with us but please allow 30 minutes for lunchtime.
Do the pupil's need school uniforms?
Yes, please ensure that all pupils wear smart school uniforms, and that  hair, make-up and jewellery are in accordance with your school protocols. If pupil's are covering sports facilities they may need to bring PE/games kit.
How can participants prepare in advance?
Please ensure that all participants have learned their lines and know what time they will be needed. Please choose participants that are outgoing, personable and comfortable in front of camera.
Can you incorporate our own photos and video clips?
We can incorporate existing content into your films including photos from your prospectus, videos from school trips and drama performances – subject to the quality of the content,
What if I have a question that doesn't appear here?
Please call our office on 01925 912321 (Monday – Friday 9am-5pm) and we will help you with any further questions.
Interested in an Online Open Evening for your school?
What's included
in the price?
Limited filming slots are available on a first-come, first-served basis. Don't miss out,
click here
and we will email you back with availability.